Celebrating Mothers: Poems from the Heart
1. A Poem; Mother
By Mausi Oyebanji
Let me tell you a story of a certain creation of God
Let me tell you the tales of a weapon in the hand of the Almighty
The real treasure in earthen vessel
The real weapon of Heaven to wrestle, me.
A tale long told but never well told enough
A tale to forever tell even a tale of love.
Mothers.
Mothers, the Proverbs 31
Virtuous with price far more than any ruby born
Homemaker, Heart keeper
Love giver, Mind healer
A pot of many spices
Cumin, cinnamon, basil, oregano, garlic of many sources
Spices for the body to nourish
Spices for the heart to flourish
Spices that charted our paths to God
Mothers, beautiful springs of many colours
Colourful beating, on days evil spirits feast on our minds
blue black, black blue, and all shades of flogging you can find
The first Pastors that warred with our evils
And surely have prevailed just because we are here of God, a people.
Mothers, bearers of pain
Your pain bore us
Your pain built us
Your pain fed us
Your pain shielded us
Your pain covered us
Your pain has always been for us
Today, we speak of your wisdom
We speak of your excellence
We speak of your beauty
We speak of your mighty works
We speak of your victories
We speak of your royalty
We speak of you in the highest esteem
So today, In celebration of you
We desire many things for you, not few
We pray that the reward of your labours will be righteousness dew
We pray that your lives be fulfilled in God anew
We pray that his grace upon you will renew
We pray that you will partake of the inheritance in God and his virtues
Christ, the Son and God in your heart Tattooed
Thank you for the rainy days
Thank you for the place you stayed
Thank you for the way we were raised
Thank you for the dues you paid
Thank you for the fights you faced
Thank you for all the victories you won
Look at us, Just look at us
You have done well
Thank you!
We love you.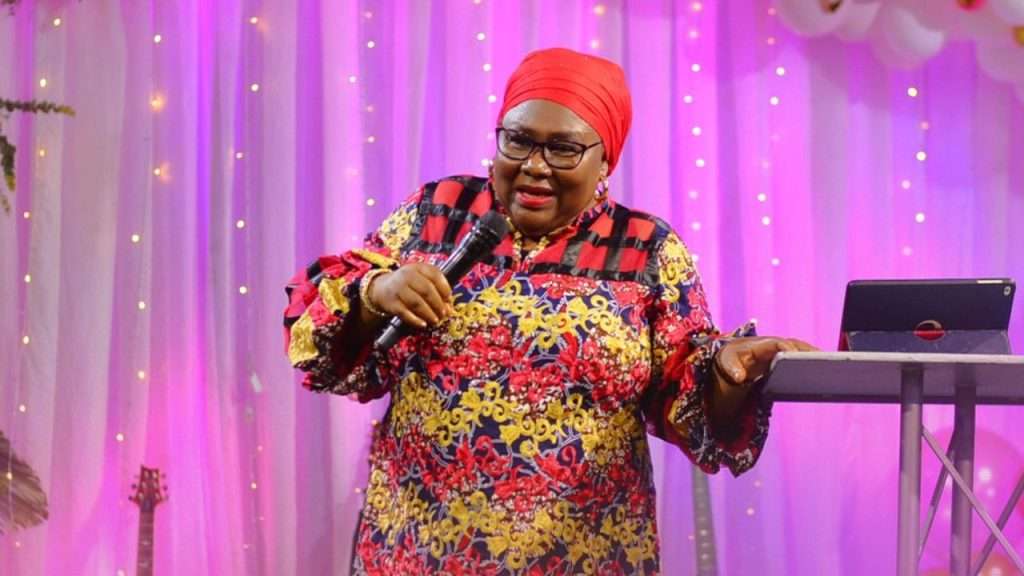 2. Mothers: Peculiar Creatures
By Akpedafe Brilliant
Creation wouldn't be complete without you!
God saw a void in the first man and brought you to fill that void!
A creature so important, even Satan took an interest in you!
A sworn enemy with the serpent, your seeds are destined to bruise his head.
Oh, what warfare you have to war!
Oh, what pain you have to bear!
Oh, what sacrifices you have to make!
It all makes sense now, why God made you last;
carefully crafted to bear what none can bear!
Your weakness is your greatest strength!
A woman made by God, woe to every man that despises thee.
A mother of children; without your able watch Satan would murder children!
Happy Mothers' Day to our ever-reliable mothers!
3. God made wonderful mothers
By Stephanie Nnaiwu
God made a wonderful mother,
He made her smile with the sunshine,
And He moulded her heart of pure gold;
In her eyes, He placed bright shining stars,
In her cheeks fair roses you see

God made a wonderful mother,
And He gave that dear mother to me.
She's always been there.
Just talking to her gladdens the soul.
She tells me of the hard times she's been through
In hopes that I won't go through them, too.
She's a woman of stature and grace.
She has beautiful eyes and a lovely face,
An audacious strength from deep inside.
In her I know I can confide.
She's my guardian angel who'll always be
A very special part of me.
She takes pride in caring for her kin.
She gives us hope and things to believe in.
Without her, I wouldn't be half the woman I am.
A Mother's love is inexplicable
It is made of deep devotion and of sacrifice and pain
It is endless and unselfish and enduring come what may,
For nothing can destroy it
or take that love away,
It is patient and forgiving when all others are forsaking,
And it never fails or falters
Blessed by these words? Kindly drop a comment below and share with others too!