The High Priest Ministry in Everlasting Life​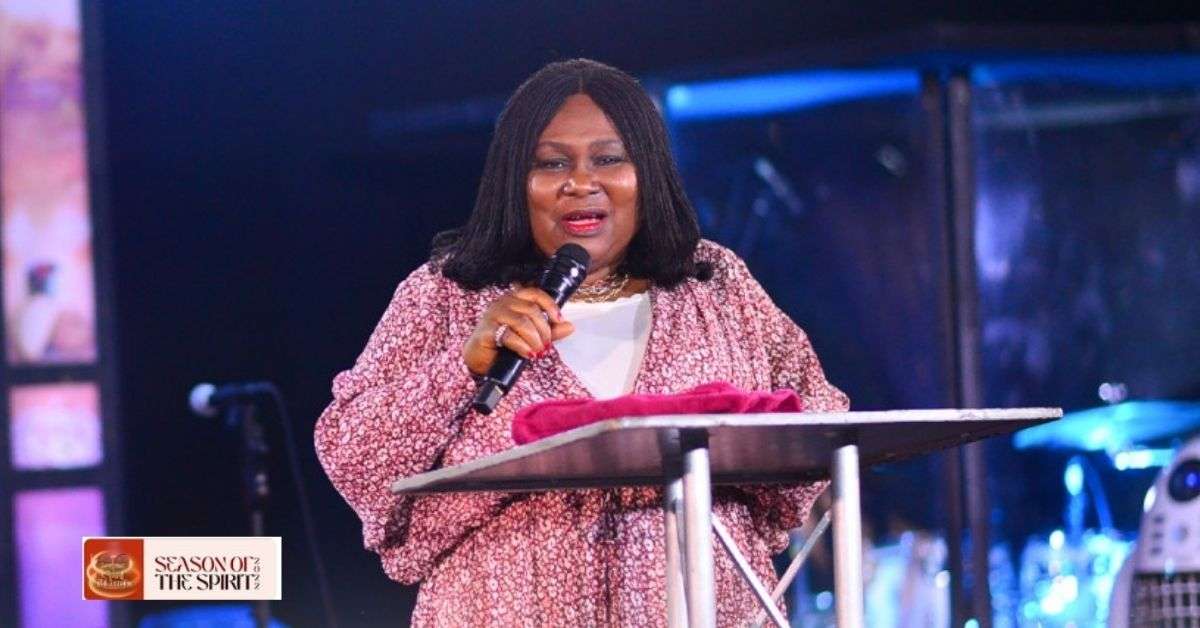 God is committed to giving us everlasting life. For that reason, He has been bringing substances that would make us have everlasting life. We have a lot of learning to do to receive everlasting life.
Everlasting life has its ways and understanding. God does not want us to talk about it only, He also wants us to lay hold on it. Everlasting life has a demand that we must give ourselves to, before we can lay hold on it.
This season is very sensitive and the Spirit of God wants us to press into it. Substances are coming for us to lay hold on everlasting life and we have to press because there is a negative pressure that is against us. We have to shun distractions for us to be able to enter.
There is no way we can enter into everlasting life without the High Priest. The High Priest was the first person to enter into the Most Holy and He entered for us.
He had no problem entering there because that was His abode before the beginning of the world. God is so desperate about bringing us into the Most Holy Place. This is why He sent out His Son, who was the word from the beginning (John 1:1).
This season that we are in is informed by mercy. A lot of effort went into informing us about everlasting life. The Son came to bring us to where we are right now. The Word had to become flesh (John 1:14) and He made Himself subject to tutelage. As a man, He learnt how to break into God's presence and inherit all things. If He learnt, we have no excuse to be unwilling to learn. We have to be conscious of being willing to learn.
Spiritual things are not learnt the way we learn natural things. If it were so, our professors would not be dull in the learning of the spiritual things. In the spirit, learning is spiritual discernment (Job 32:8, 1 Corinthians 2:14). Knowledge is given precept upon precept, line upon line (Isaiah 28:9-10).
What cultures the heart is what it is exposed to. From the time a man is born again, he is exposed to milk which prepares his heart to be able to interact with spiritual things. Our inheritance is one which eyes have not seen and ears have not heard (1 Corinthians 2:9-10). We are being told to fashion our lives after this manner and that is not an easy thing to do. This is why we are given milk to prepare our hearts to live for this inheritance.
The faith in the milk of the word is not only to make demands for natural things. In that season of faith, we are also expected to trust God to save the unbelievers around us. Faith towards God builds in us some character that allows us to endure others. Faith in the Lord Jesus causes a level of separation in us. In the season of milk, we also learn repentance from dead works (Hebrews 6:1). The conversation of milk is powerful. In that realm, people get born again and are afterwards convicted to straighten out.
What brings the profit in a given light is that you learn it, do it and it becomes a part of you. Greater light can affect the judgement you had in a lesser life. Judgement should translate to lifestyle. God wants to raise persons out of us, not just people who only have information in their heads. Jesus learnt and became the express image of God's person (Hebrews 1:3).
The type of person you are can be told by your conversations. What you have learnt and used sets you apart. Learning to cooperate with the Spirit at the level of milk is to train us to be able to cooperate with the spirit all through the journey to Eternal Life.
In the season of Christ, we learn obedience before we come to the realm of everlasting life (Hebrews 5:9). We learn obedience in the realm of Christ. The realm of everlasting life has very high judgements. The demand in the learning of Christ is higher than that of milk although milk has its demands. The realm of milk has its own benefits. The faith that is common today is the kind that teaches people only how to ask and receive but faith in milk also has its own demands.
In faith towards God, God stands for us because we are standing for him. Such faith conversations are so powerful that they sort things out effortlessly in your life at the level of milk. The life in Christ, however, has more demands than milk. As knowledge or revelation comes, there are demands that accompany it. As we yielded to milk, we are expected to also yield to the demands in Christ. The learning of Christ is to prepare us for the demands of everlasting life.
As the learning of Christ comes, we escape the pollution of this world (2 Peter 2:20). Knowledge gives us an escape from the pollution of this world because Christ is higher than this world. There is no escape without knowledge. After learning Christ, we can still be entangled by the world because Christ is not conclusive; He is only a foundation that is not yet habitable. After Christ has been laid in us, God cannot stay in us yet because we are not yet habitable. The foundation (Christ) can be excavated if we do not build anything upon it. Something else, which is not of Christ, can be built on that foundation.
For the foundations to be laid, doctrine has to be given. The doctrines of Christ are faith, hope and charity (1 Corinthians 13:13). The commandments in these doctrines have to be opened so that Christ can be formed in us. Being able to churn out commandments from these doctrines shows that you have understood them. As the doctrine of Christ is being ministered to us, we are meant to see the laws and precepts that make up His life. We are to see the arrangements that are in Him and how to react in various situations.
If we ascend to the realm where Jesus is, certain things will no longer matter to us. The reason why certain things mean so much to us is because we are not seeing Him. When we get used to obeying Christ there is something it does to us – a new heart and the heart of flesh is formed in us. It is only the heart of flesh that the High Priest would instruct.
The High Priest is an example to us because He Himself is obedient in all things. The High Priest embodied all the judgements required to inherit everlasting life. The reason we are given judgement is so that we can align. You cannot inherit the covenant in a judgement until you align with that judgement. We must agree that the judgement of the Lord on every matter is right. Our resistance to the voice of the High Priest is reduced when we have learnt Christ. The High Priest is armed with substances that raised Him and these are what He wants to minister to us (Hebrews 1:2, 5:1).
The High Priest is armed with things that pertain to the life of God (Hebrews 5:1). He was raised as an heir of all things. A father is one who has inherited everlasting life and Jesus inherited it because of us. He is a High Priest in things that pertaineth to God (Hebrews 5:1). These things of God are the things that He wants to give us. The High Priest is ordained for men to give them substances of God. There are things of Christ and these things are substances that we need to obey.
After a man has learnt Christ, there is still a gap between Him and God and this gap is ignorance. When a man is ignorant, He would be out of the way (Hebrews 5:2). Knowledge has to be ministered to us for us to find this way. Christ is ignorant of this way but the High Priest has things of the way. Hence, He would begin to minister the things of the way to Christ. In the realm of the Father, wherein we are to be received, we are going to be chastised and taught.
The things that pertain to God are the judgements of God and they are higher than our judgements. It takes someone who has been made spiritual and holy to interact with these thoughts, for they are very foolish to the natural man (1 Corinthians 2:14). Culturing comes from learning. As we learn, we become more cultured to react according to the light that we have received.
To win Christ is to inherit Him. You cannot desire to inherit Christ when other things still mean a lot to you (Philippians 3:8). You cannot inherit everlasting life when things mean a lot to you. We are in a warfare of things against things. Understanding would cause us to drop things that have previously meant a lot to us. Knowledge would make us relinquish things. The beauty of entering rest would make us drop those things that our souls hold on to.
Entering rest is entering into life. When understanding is being ministered to you, your judgement is being overhauled. A time is coming when there will begin to be a holy competition among us to attain the natures of God. Understanding would culture a different conversation among us so that every one of us will begin to race into life. When light visits us, we would all start fighting for life.
What the High Priest is armed with are things pertaining to God. Things pertaining to God are not things pertaining to man. Satan would be beaten hands down when these things are being ministered to us. The High Priest was raised by the way into the Holiest of All. He ministers His things to us by speaking (Hebrews 5:8).
We ought to have been trained from the days of milk. We need to have been familiar with His speaking from the days of milk. Those speaking are the voice of the Holy Ghost. When the learning of Christ came, the speaking increased and instructions came to explain how to use it to live. The voice comes to make the speaking usable. You ought to get used to the voice so that when the High Priest is talking, you can hear Him.
The son is the High Priest (Hebrews 1:2). The high priesthood position is the same as sonship. The Son was not short of commandments (John 5:19, John 10:18). The commandment was a product of knowledge (John 10:15). Knowledge must produce a life that is to be done; that is, a conversation. Laying down His life for the sheep is a commandment that He received from the knowledge of the Father. The High Priest will feast us with the knowledge of the Father and, as we feast, we would begin to see commandments.
The learning of the Father is by the Spirit through instructions and leading. He will arrange situations and teach us how to react to them. After obedience, He begins to bring knowledge and expound on that obedience. Most of the time, He expects us to obey first when we are without understanding. He wants us to honour Him by obedience and that is worship.
Knowledge gives us commandment on what to do. When He speaks, His voice communicates commandments (Hebrews 3:15-17). To enter rest is to enter into life. His voice is communicating laws that govern the life that He wants us to enter. When the Lord was speaking to the children of Israel, His voice was supposed to communicate a way to them but they hardened their hearts (Hebrews 3:7-10). Without hearkening to the voice, there would be no entrance. When the voice, that is meant to communicate the way to them came, the Israelites refused the voice and remained ignorant.
Entrance into everlasting life has something to do with voice (Hebrews 12:19-20). That voice carries commandments and the description of the way. The voice of the High Priest is needed so much in our days. We need to mind our attitude to the voice. When the voice is speaking, He is commanding. One grace we would need in this time is the grace to not trivialise what He is saying. There is an increased manifestation of His presence amongst us and this tells us that God means what He is saying. We must not joke with any of His words in all areas.
We are presently facing contradictions about not raising modern woman values. The Bible commands us to be like Sarah, who was an ancient woman. The High Priest would communicate to us ancient values and, if we are not trained to respect His word, we would drop them.
Therefore, we should not be ashamed of being called archaic. When judgements come, we would be able to arrest Satan's thoughts easily. Thoughts come to us, but the only way we can fight these thoughts is judgements. Our weapon of warfare is judgement.
What the High Priest wants to give us is judgement. Without judgement, we would easily fall prey to Satan. It is time for us to engage in obedience. Entrance into life comes by obedience. This is why God is narrowing down things to the details of our lives.
There is provision for our bodies in this everlasting season. Even though we may not see it, our bodies will be quickened and altered. As a result, the things that can kill an unbeliever would be unable to kill us. This is the season wherein we would be able to say that we do not fear their fear (Isaiah 8:12).
We should desire to get to the point where we will mount up as eagles (Isaiah 40:31). God is calling on us to come up to the heights and the way to go up to the heights is by quick obedience. God is commanding us in this season to press and grace would come upon us in order to press. Obedience is a requirement for us to press. We are to obey the things that the High Priest obeyed, for without obedience we cannot enter into rest. We are not hearing the High Priest to show off but to obey the voice. As we obey the High Priest, we begin to walk differently.
There is a fellowship of those who are obeying the High Priest. In the fellowship, they share the same thoughts with the High Priest. What made Jesus and His Father one (John 10:30) is that they think and talk alike. The Father communicated the substances that made Him up to the Son. God wants a people that He can be one with. The building that God would dwell in is constructed with an everlasting structure. An example of the people of God is the High Priest. Jesus has been raised to be one with God. As such, He can move in the same direction seamlessly as God.
A time is coming when we would not care about what people would say, but only what God says. We would exalt what the Father says above anything else. After a while we would walk the way He walks. After learning and obeying, Jesus and the Father became one even in thoughts. Similarly, the Father's words will become final in our lives and we will be unable to live outside what the Father says. A man that has entered into rest has ceased from his labours (Hebrews 4:10). Therefore, we must labour to enter rest in order to inherit life.